Home Theater Houston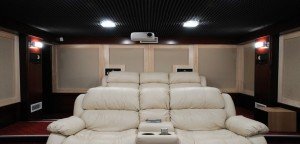 Custom Home Theater Room Systems & Installation
Your Houston Home Theater will bring you enjoyment, and the ultimate relaxation haven in your elegant home. One size never fits all in Custom Home Theater Design. We let you choose how mild or wild you would like to take your Media Room or Home Theater. A home theater design can be very versatile, and people decide to put their home entertainment system in odd shaped rooms, open lofts, and even living areas to incorporate their own "Home Theater".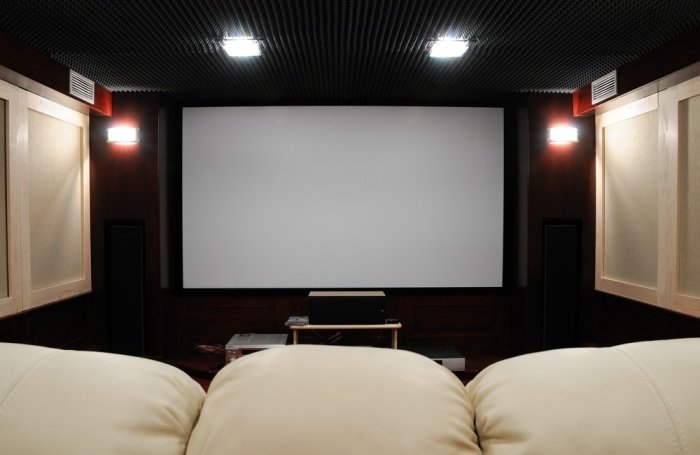 The truth is, I wouldn't call all of these spaces actually Home Theaters, but more like Media Rooms, or Surround Sounds Systems, or Game Rooms with Home Electronics or Audio/Video. Whatever the case, the best Custom Home Theater room is of a specific size and shape, usually longer than wide. Home Theater Speaker Systems also vary when taking into consideration the shape of a room, budget, client goals, etc.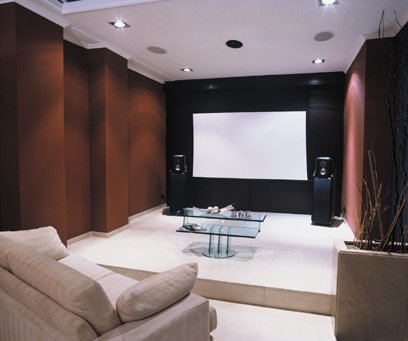 Custom builders and some track home builders have this pre-planned into construction. We definitely work with those builders that we can in advance to communicate the important design implications and spatial needs of our clients. Most, however, have it already planned into their building plans, and usually they come out alright.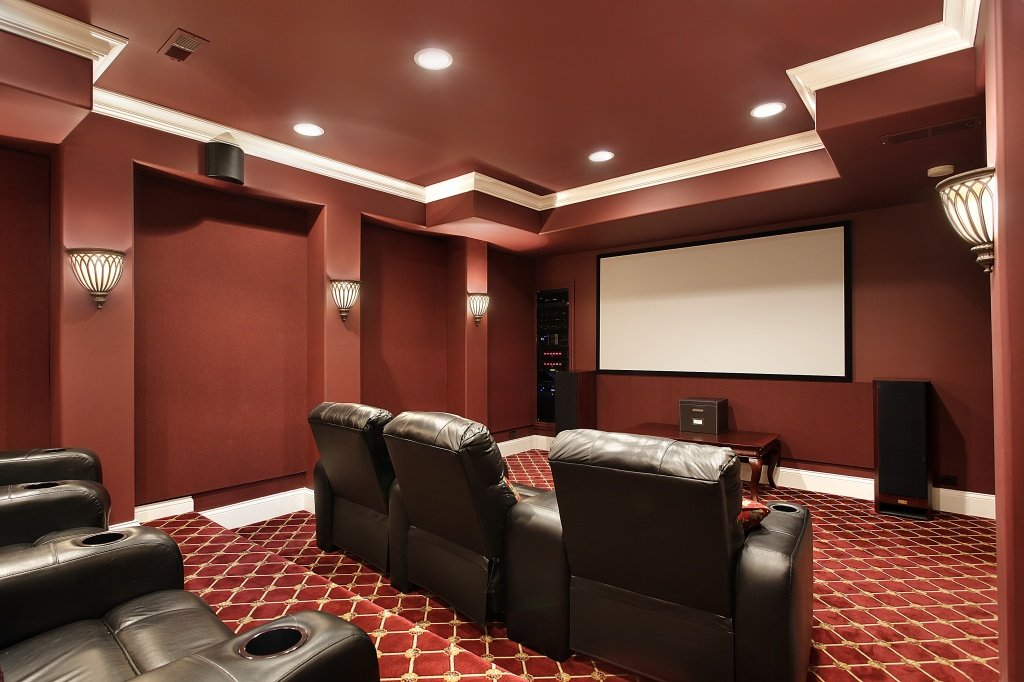 Audio Options for your Home Theater Speaker System in Houston
Custom quality speakers are a must in a custom home theater room that is built for high quality video and sound. Sound systems vary in price, and we have many brands available, and there are many factors that go into what audio to procure. For instance, how big of a system will fit your space, and what are your goals here? Many people go with a 5.1 system, but a dedicated theater room should typically include a better, and more encompassing system.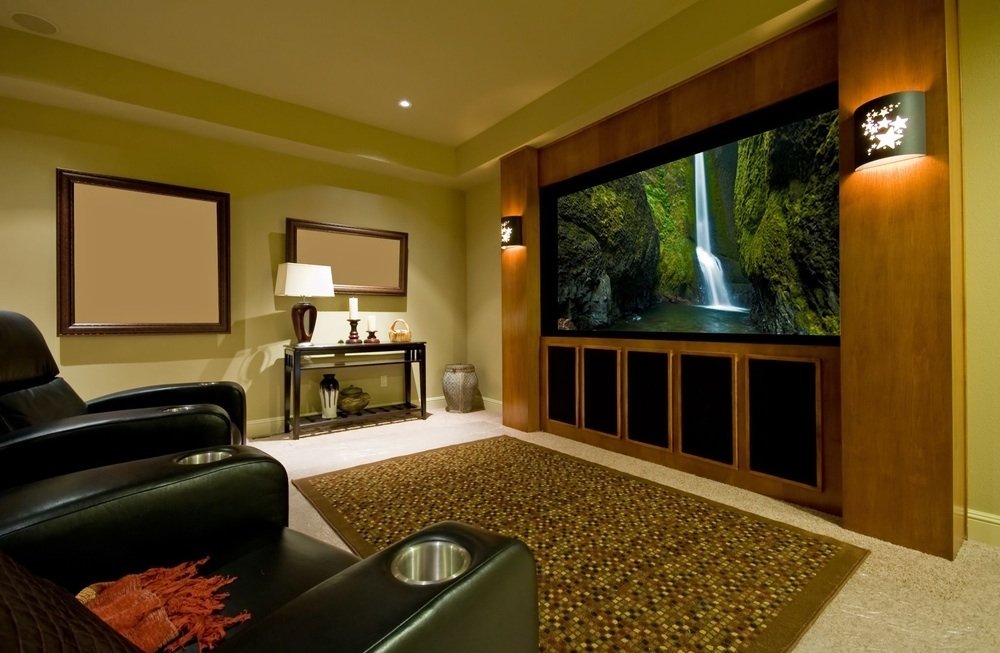 Also, do you want in room speakers or are you a believer in in-wall and in-ceiling products? Most decisions when approaching a Houston home theater clients system design involve a financial aspect, and we've been doing this for a long time, so we know where most people fall.
The truth is, we can get WILD, but most clients choose a more moderate system. We take into consideration our clients budget restrictions, what they have enjoyed before, their specific requests and needs, brand inclination, and more. This is typically a "work together" process, and the outcome is fun for years and years to come!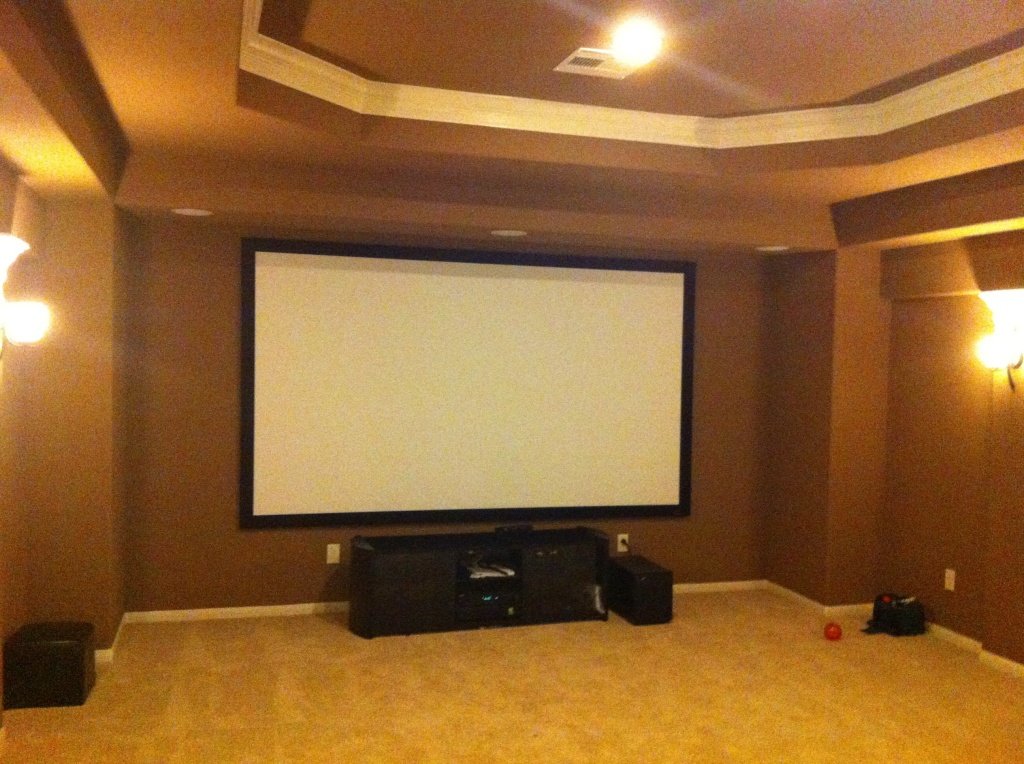 Video Systems in your Theater Room
Video is changing. In this day and age, TV's are getting larger, but projectors and screens are still the go-to for your custom home theatre. Although some people are starting to put in 80″ TV's in place of a projector, most folks really really like big screens of 110″ or larger. I know that I do. So, with that being said, you could go with a TV instead of a projector, and 4k TV's are all the fuss right now, but why not just have your 4k TV in the den (assuming you can afford it) and keep The Theater as well, The Theater!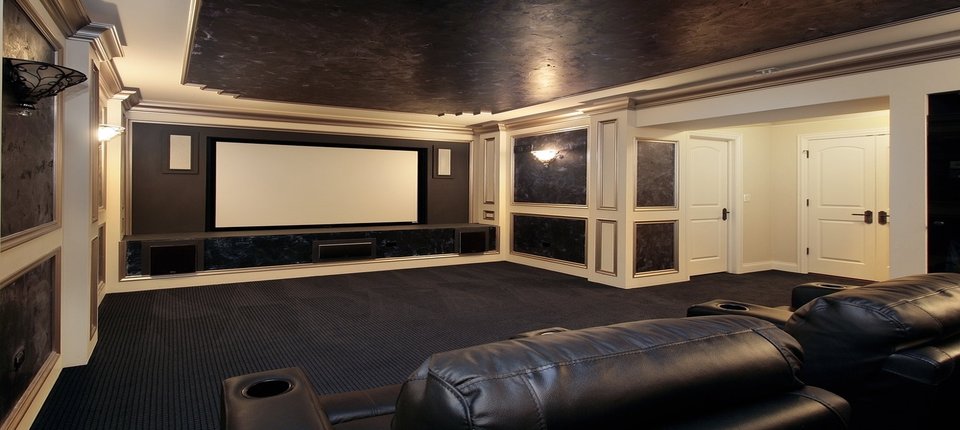 The 4k projectors are pricey right now, but 3D projectors are a great fit, and we are designing and installing home theater room systems in Houston with them in record numbers. People also go with the standard HD Projector, and again, its all about preference, budget, and what YOU want.
Options for your Home Theater Room include the following items, in addition to many others:
High End Audio Speaker System with Subwoofer – On-wall, In-wall, In-ceiling, In room, etc.

3D Video System with Projector and Custom Fitted Screen

Hidden Components and all Electronic Devices

One remote (also IPAD/IPhone possible)

Acoustical Panels/Treatment

Custom Woodwork and Cabinetry

Custom Lighting System & Controls

Risers for Home Theater Chairs

Interior Decor & Other Furnishings

Computer Network setup for streaming
Custom Home Theater System Design & Installation Houston, TX
Capitol Audio Video offers high-end and moderately priced home theater systems in Houston. Home Media Room Systems, Home Stereo, Home Theater Installation Houston and more. For a free consultation contact us here or call today at (281) 606-9247