Automated Lighting Systems in Houston can reduce energy and increase home enjoyment when used & managed properly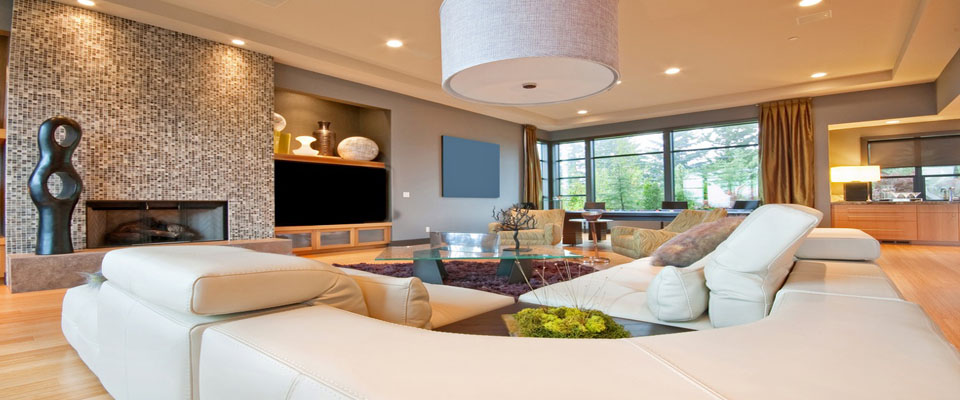 Your new home may be under construction, or you may have a remodel on your hands. Whatever the case, if you are interested in cutting energy use, Houston Lighting System Automation might be something that you have heard of from a neighbor or friend. Research shows that energy savings are significant and popular demand tells us that folks like to harmonize their lighting system with their other systems. When out of the home for a while, they like a setting that gives the ability to reduce or increase temperatures, dim lights, and roll down the shades.
Lutron's RadioRA 2 Total Home Control System and Leviton/HAI lighting systems, as well as 2Gig or Alarm.com Home Security Automation & lighting solutions, allow us the opportunity to save energy for you and create lighting scenes based on whether or not your home is occupied. Lutron control is had via a keypad or wirelessly, and the bottom line is that this brand does its job. There are other lighting control options available too.
Many folks also like to set their programs to trip lights to turn on in the case of an intrusion, false alarm, or when they come home. Why not have pre-planned lights that flip on when you activate the garage door to open? Now that just makes sense. Lighting systems also have their use for the outdoors. Lights around the yard, in the pool, in your trees, at the front gate and more should be programmed to fit your specific needs. If you want the ability to do more than just utilize motion detection, give us a call.
Lighting with Elegance in Mind

Many folks use their lighting systems to set the mood in the evening, or during their "wind down" time. Others prefer to highlight artwork, sculptures, and paintings in their home. Lighting scenes are a way to get the beauty to really shine inside your home, even when nothing special is going on.
If, however, you have a gathering, this is the perfect time to showcase your lighting system to adapt to your guests, and the habits of your party. Needless to say, the Home Theater Room can be taken to new heights with different types of lighting control including can lights in the ceiling, sconces, and of course led lights that enhance the coolness of a projector screen.
Your Smart Home System can be as Brilliant as you want it, and lights are only one piece of the puzzle. Start small with a few dimmers, and decide what works for you. We design lighting for your Smart Home in Houston, TX and all suburbs and nearby cities including The Woodlands, Sugar Land, League City, Humble, Conroe, Katy, and Cypress
We are your Automated Lighting Houston TX Lutron, HAI/Leviton, and 2Gig Lighting Control Specialist.
Website and business marketing contacts of note include the
Toronto SEO Company
run by Ken Sproul who provides search engine optimization services and
one way links
. Another approach to marketing your business is
Fax Blasting
such as the services offered by Ad Max Marketing.