Houston Media Rooms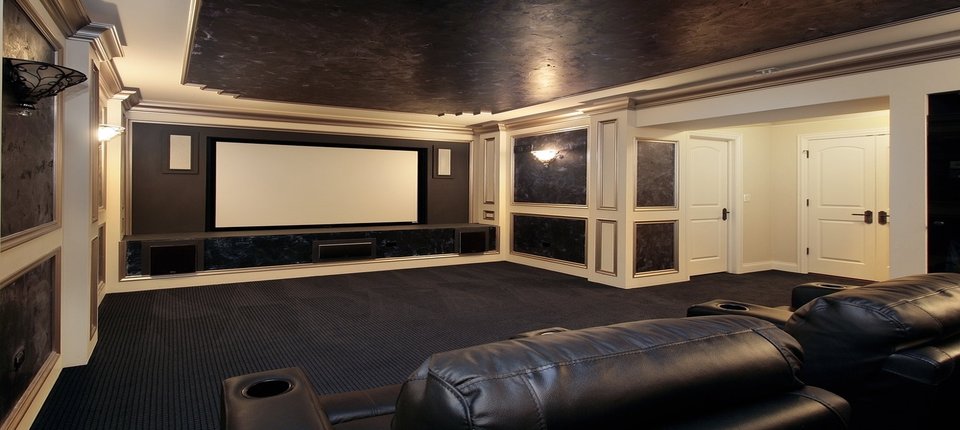 A Media Room in Houston is typically comprised of many of the same types of Audio & Video Equipment to achieve optimal sound and video production. Here are some commonly used pieces of Media Room gear that create the Audio Visual experience that can excite or soothe, depending on your choice of home entertainment.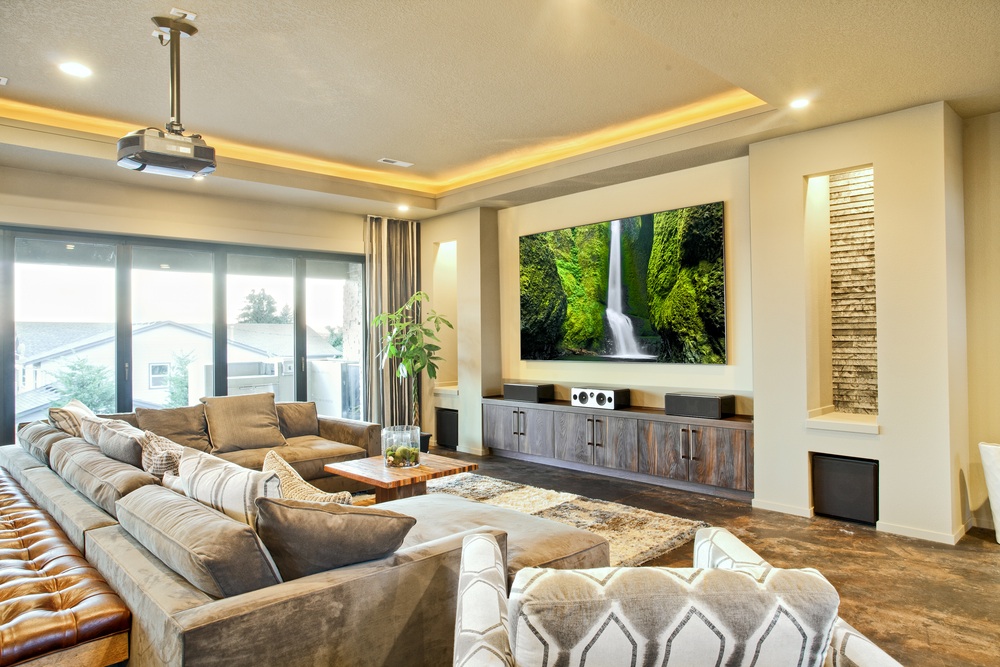 Speakers or Audio System – In Ceiling, In-Wall, Tower, Monitor, Bookshelf. We offer the most proven brands & audio system designs, and we can almost always find a fit for your budget. Please see our brands here
Subwoofer – The bass level in a room can be easily adjusted any time, and within our Media Room Design, we'll hone in on your best choices for bass depending on your personal preference & system goals. Music listeners vs. Sports fans should not receive the same system
Video Projector or Television – Your choice, it all depends on your preference and room layout details. Choose from 3D, HD, the new Sony 4K video experience, etc. There are 3D and 4k media room projectors and tv's available to you
Acoustic Treatments – Different varieties are available. Soundproofing your room helps keep the sound in, and outside noise out. Other acoustic treatments help the surround sound hit the right places in the room for added quality. These are optional
Room Furniture – We are a dealer for high end & mid grade Theater Room seating like Palliser & Camden Media Room Chairs. Let us do all of the work for you. We'll deliver, setup, install and get them working in a jiffy
Cabinetry & Woodwork – Whatever woodwork or cabinetry you need, we get it done professionally with our preferred partners
Professional Lighting – Movie theater like lighting around your chairs, around the projector screen, can lights or tracks in the ceiling, no problem. We work closely with professional and affordable licensed electricians to help bring your room lighting to its full potential
Window Coverings / Automated Shades / Curtains – One of the "cool" effect lies in light vs. darkness and how they interact. We can use proven Lutron Automated shades or others (including standard curtains) to help you arrive at your end goal
Media Room Designer – Though we like to think of ourselves as a total solution, we work hand in hand with interior designers and decorators if you have one of these folks on staff helping you with your home decor, Media Room or both. We typically work with designers in high end settings for the whole home experience. These folks specifically know what is best for the look and feel of your home. We respect them as artists
Automation Control – Control the entire room with your Ipad, Iphone, or Tablet/Smart Phone. We're the technology guys that get you to that ease of control. Cheers
Houston Media Room Installation – We put all the pieces together into a cohesive reality. With experienced installation technicians working hand in hand with the owners for many years, we will put your home entertainment on track for a smashing debut. Tada!!
Other Pages on our website: