Houston Projector Installation with Screen setup and Sound System – Functional Audio Visual Conference Room for Office Space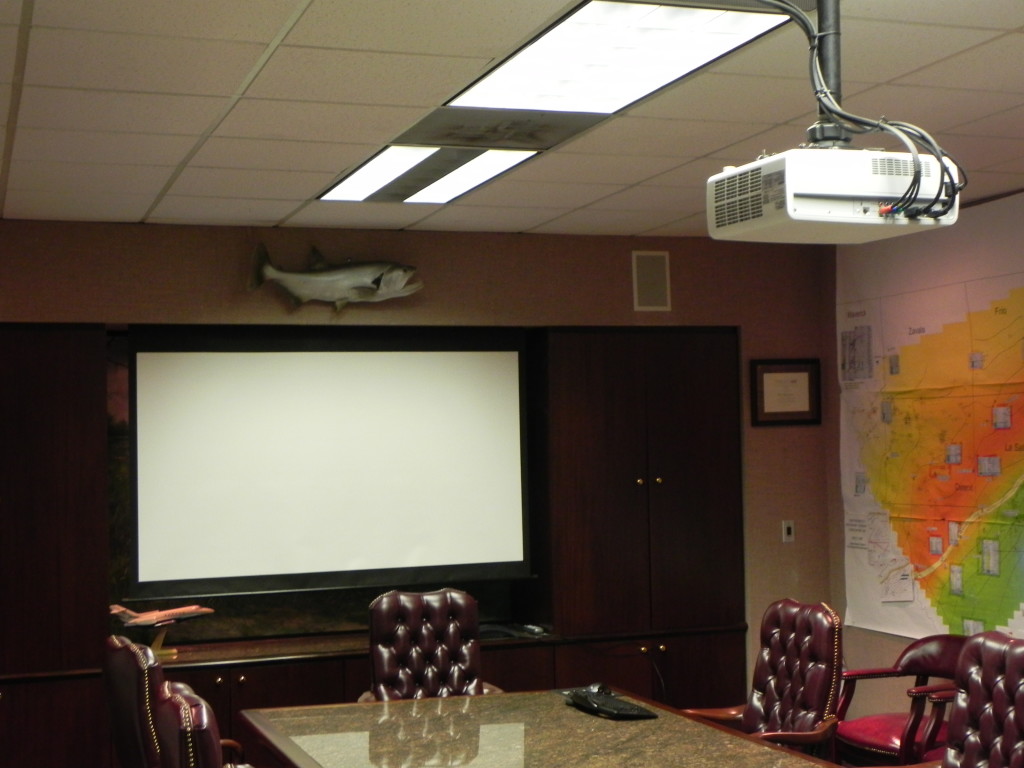 Your Houston commercial office needs communications equipment for boardroom meetings, training activities, and sales presentations. We outfit commercial conference rooms and general facilities with office audio video system design & installation. With projectors, large flat screen tv's, and houston sound systems being the most "bread & butter" and effective A/V technology adopted, we find our company setting up many facilities with just that. In addition, many clients are looking to new technology like Ipad Control of Conference Room Audio Visual equipment, and systems.
We utilize custom applications on Ipads for our clients to be able to control and manage things like a boardrooms lighting system, motorized projector screen, 2D 1080P or 3D projector functions, computer compatibility and much more. Wireless HDMI signals are becoming a useful tool for some office A/V setups, but depends on the needs of the client.
Most companies stay true to the motto that failure is not an option for their office communications, so we typically opt for wired solutions to a/v system needs in Houston. There is so much new and exciting technology that helps meeting rooms and corporate offices exceed competitors technology and general appeal thanks to the ability to automate offices.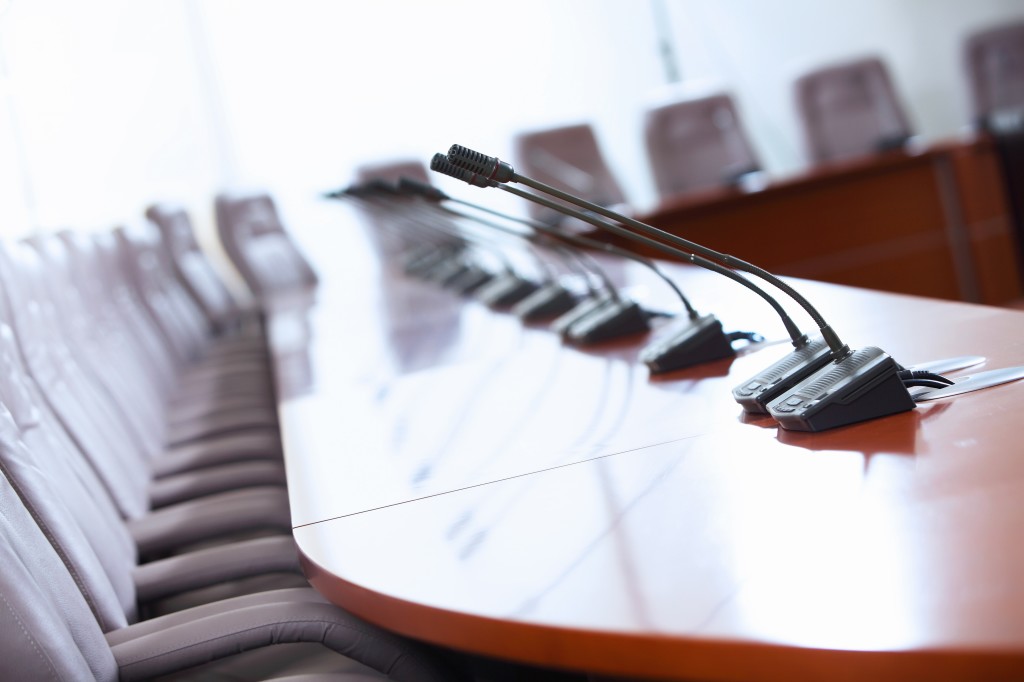 In short, we can complete a combination of the following: at the same time, shades draw down, projector screen unravels, projector turns on with computer hooked up, lighting dims to appropriate scene, and background music turns on with a wireless microphone ready for a presentation. That's office technology!
Audio Visual Design & Installation for Boardrooms, Meeting rooms, Training Rooms, Corporate Facilities, Presentations, etc.
We take a project from creation to completion with quite a few steps of information sharing, interaction with I.T. department, equipment approval, design approval and then installation, integration, programming, and user training. We go the distance for a turn key solution for all of your commercial office office audio and Video Conferencing needs in Houston.
Home Theater Room Projector & Screen Company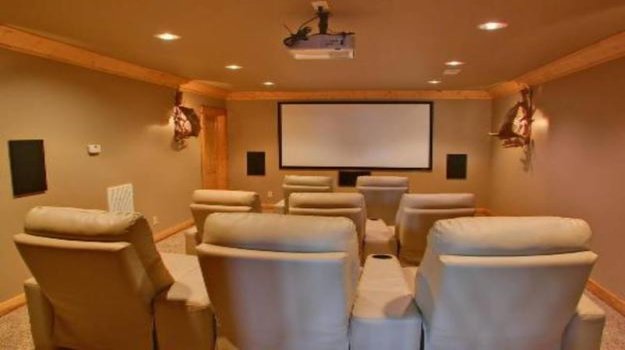 With projectors being used so often in residential homes, we also have technicians that specialize in the setup and installation of projectors for our home theater room designs. These types of projects are also common for media rooms and a common project for Capitol Audio Video.
We take your entire facilities needs into consideration for audio visual, corporate communications and video conferencing needs in Houston. Call today for A/V Services and a free consultation (281) 606-9247
Office Audio Video Systems with Projectors Setup Houston, TX Commercial Sound Systems

Over the years, a number of our associates have specialized in the automotive industry. If you need an oil change, inspection or auto repair check out Kwik Kar in Allen Texas. Then there's the family owned Hamms Tires for new and used tires serving DFW and beyond. Or if you need a mobile brake service in Dallas check out Dallas Brake Service. A prominent auto body shop in Dallas is Collision Masters. Or if you just need a taxi to DFW airports check out Las Colinas Taxi.