Houston Home Audio Visual | Home Entertainment Audio System Distrbution with Ipad Control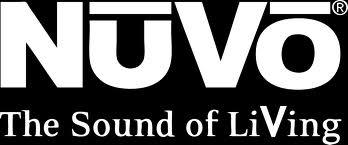 We design audio and video distribution systems in Houston to maximize your home entertainment potential. We do this by designing an Audio/Video wiring layout during the new construction pre-wiring or remodeling stage, and then we seamlessly integrate into the home's electronic framework potential. If not in construction, we can still design and install a distributed audio system, but the process will be a bit different.
With systems that can be controlled with your Ipad, Iphone, dedicated smart home remote, or sleek in-wall panels, the goal is always to simplify and give a designer friendly look to your elegant home. Professional quality or house brand speakers fit different listeners ears, but whatever the case, we'll customize the system to perform as flawlessly as possible within your budget parameters. We focus on your goals for your system. We help educate, and give you options that are tried and true and proven.
On the video side, you can keep it as simple as possible, or add a matrix switch to your home audio video design or baluns to distribute video sources in a complex, but forward thinking manner.
Capitol Audio Video will create the ultimate Home A/V System, and Home Theater Installation in your home with the right bells and whistles for your and your family. With the right technologies and professional consultation by Capitol Audio Video, your home entertainment potential rises well above the standard mediocrity of just adding a few speakers. Don't forget about the great outdoors. Your backyard is a haven for quality home entertainment, and often the focal point of projects that we are working on. Ask us about how we can create a custom outdoor audio video systems on your patio or deck, around your pool, or in your entire backyard.

Contact Us Today at 281-606-9247 for more information or to schedule a free design consultation in Houston, The Woodlands, Conroe, Spring, Humble, Cypress, Katy, Sugar Land, Pearland, League City and further in Southeast Texas.
We design custom home stereo – houston, tx home audio systems design & systems install company